Frontier Follies  by Ree Drummond
Gates of Athens by Conn Iggulden
The Russian by James Patterson
Spin by Patricia Cornwell
Beirut Protocol by Joel C. Rosenbert
Dark Sky by C.J. Box
Power Couple by Alex Berenson
Book of Lost Friends by Lisa Wingate
Tell No Lies by Allison Brennan
First Comes Marriage by Debbie Macomber
No Way Out by Fern Michaels
Distant Shore by Karen Kingsbury
Finding Ashley by Danielle Steel
Sooley by John Grisham
Stargazer by Anne Hillerman
When the Stars Go Dark by Paula McLain
Jackpot by Stuart Woods
Saboteurs, by Clive Cussler
Unfinished Business by J.A. Jance
Blind Tiger by Sandra Brown
Ghost Blows a Kiss by Carolyn Hart
Maidens by Alex Michaelides
The Rest of the Story by Sarah Dessen
The Toll by Neal Shusterman
Come Find Meby Megan Miranda
Devils Unto Dust by Emma Berquist
The Darkest Minds  by Alexandra Bracken
New Kid by Jerry Craft
Prisoner B-3087 by Alan Gratz
Where She Fell by Kaitlin Ward
The Stars Beneath Our Feet by David Barclay Moore/li>
Hocus Pocus & the All New Sequel by A.W. Jantha
The Boy, The Boat & The Beast by Samantha Clark
The Island At the End of Everything by Kiran Millwood Hardgrave
Sneak Thief by Faith Harkey
The Summer of Broken Things by Margaret Peterson Haddix
Smoke and Mirrors by Kristin Halbrook
Tess of the Road by Rachel Hartman
Squirm by Carl Hiaasen

<
Children's Books for 2021
H is For Honor by Devin Scillian
Brown Girl Dreaming by Jacqueline Woodson
Don Freeman's Courduroy Takes a Bow by Viola Davis
Sincerely Emerson by Emerson Weber
Don't Hug Doug by Carrie Finnison
The Battle for The Crystal Castle  by Geronimo Stilton
Escape from the Twin Towers by Kate Messner
Grace and Box by Kim Howard
I Am a Kindness Hero  by Jennifer Adams
I Am Anne Frank by Brad Meltzer
I Am Jackie Robinson by Brad Meltzer
Donald Trump  by Grace Hansen
I Am Smart I Am Blessed I Can Do Anything! by Alissa Holder
Late Lunch With Llamas by Mary Pope Osborne
Our Little Inventor  by Sher Rill Ng
Who Is Joe Biden America's 46th President by R. Margolin
Love Jar by P.N. Tankersley
Moon Over Star  by Dianna Hilts Aston
New Shoes, Red Shoes  by Susan Rollings
The World Needs Who You Were Made to Be by Johanna Gaines
Toby and the Secret Code by Una Bell Townsend
Lapse Americana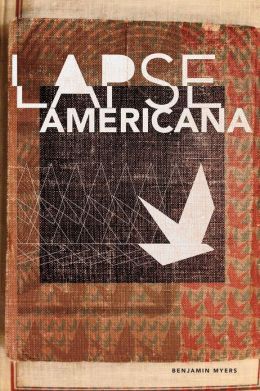 The twin ravens, Thought and Memory, of Norse myth are reborn as American crows to fly an interweaving pattern or remembering and forgetting through the pages of Lapse Americana. Born out of the poet's childhood during the Pax Americana and situated within the war and economic lapse of the new century, these poems explore memory and amnesia, faith and doubt, presence and absence. They are rooted in rural, working class experience as well as in the poetic traditions of America, Europe, and China. By turns formal and jazzy, confessional and coy, these poems speak of the universal by focusing on the particular, insisting with simultaneous emphasis upon the value of remembering and of embracing forgetfulness.
Elegy for Trains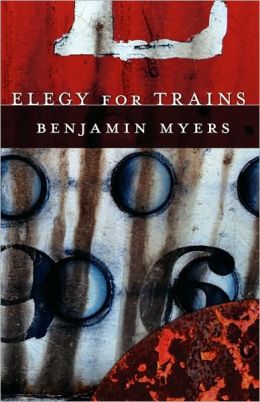 Benjamin Myers' poems range from Virgil through Shakespeare to Woody Guthrie.Just as facets in gems come to life when light strikes them, so do the themes, images, and tropes in Elegy for Trains when the brilliance of Benjamin Myers' wit, sensitivity and intelligence illuminate his words. His poems make us see Oklahoma and the world afresh. You will read this book, then want to read it again!
About the author
Dr. Myers, a native of Chandler, OK, is the 2015/2016 Poet Laureate of the State of Oklahoma and the author of two books of poetry: Lapse Americana (New York Quarterly Books, 2013) and Elegy for Trains (Village Books Press, 2010). His poems may be read in The Yale Review, The New York Quarterly, 32 Poems, Poetry Northwest, Nimrod, The Christian Century and other journals, as well as on the Verse Daily website. He has been honored with an Oklahoma Book Award from the Oklahoma Center for the Book and with a Tennessee Williams Scholarship from the Sewanee Writers' Conference. Myers teaches poetry writing and literature at Oklahoma Baptist University, where he is the Crouch-Mathis Associate Professor of Literature.
Dr. Myers and his wife Mandy live in Chandler with their children.